Exterior Wash
Wash your car regularly to protect your investment. Maintenance goes beyond oil changes
and tune-ups… come in to get your car sparkling clean with our Exterior Wash Service!
At Island Car Wash we take pride in the exceptional service we provide, and attention to
detail that is second to none.
That's why we professionally prep & hand towel dry your car.
---
NOW AVAILABLE – Prepay Online
For your convenience you may now prepay for Car Wash services online with your credit card.
You will receive a barcode to show on your smartphone.
---
See the chart below for services provided. Choose from Platinum, Gold, Silver or Basic.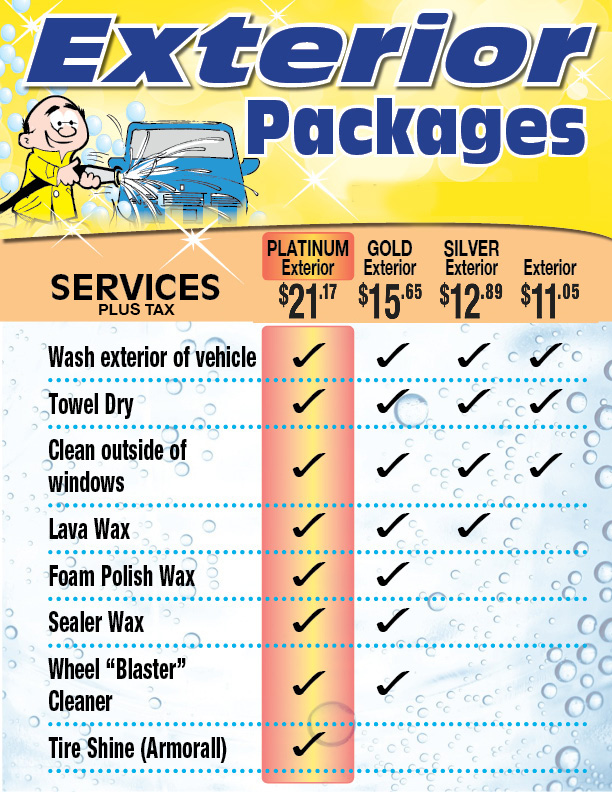 ---
---
Safe & Easy Entrance & Exit
Island Car Wash is located at the corner of Middle Country Rd. (Rte. 25) and Horseblock Rd. in Centereach. There is a traffic light at the corner making entrance and exit quick, easy and safe no matter which direction you're traveling.
We want to exceed your expectations!
If you like our service, please tell your friends…
If you do not, please tell us.