Exterior Express
• Convenient Hours • Stay in Your Car • Quick Service
Meets the need between regular full service washes
When?
When the outside of your vehicle becomes dirty due to pollen, bird droppings, salt spray, mud puddle splashes and the like.
When you're in a hurry and don't have time for our full service wash.
When you can't get to Island Car Wash during standard work day hours.
When your vehicle is loaded with groceries, packages or children and you would prefer to stay in the vehicle during the wash process.
When you want to stay in your vehicle during the wash to get a great "show" as you travel through the tunnel.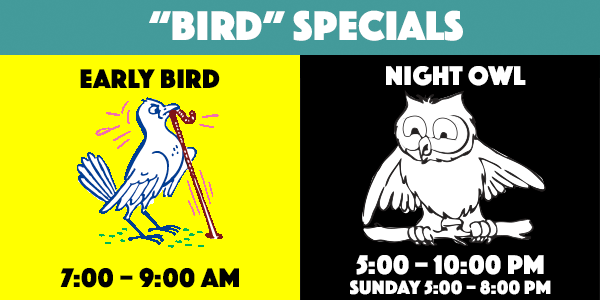 ---
WASH • WAX • WHEELS • TIRES •

$12
INCLUDES:
EXTERIOR WASH – TOWEL DRY – SEALER WAX – FOAM POLISH WAX – WHEEL 'BLASTER' – CLEANER – ARMOR ALL
---
WASH • WAX • WHEELS • $8
INCLUDES:
EXTERIOR WASH – TOWEL DRY – SEALER WAX – FOAM POLISH WAX – WHEEL 'BLASTER' – CLEANER
---
WASH • $7
INCLUDES:
EXTERIOR WASH – TOWEL DRY
---
All Prices Include Sales Tax
Additional Charges for Larger Vehicles